The
Alabama Chambers Website is Coming Soon

The BCA/CCAA Partnership Names Alabama Small Business Award Finalist
The Alabama Small Business of the Year Awards presented by The Partnership of the Chamber of Commerce Association of Alabama (CCAA) and the Business Council of Alabama (BCA), recognizes the very best in Alabama small business.
46 Alabama small businesses have been named as finalists for "Alabama Small Business of the Year" awards. Presented annually by the Chamber of Commerce Association of Alabama (CCAA) and the Business Council of Alabama (BCA), the awards recognize businesses of merit based on a variety of civic endeavors, business success and community involvement.
All of the award finalists will be honored at The BCA/CCAA Partnership Annual Meeting on Wednesday, November 29, 2023 in Birmingham, AL. Three winners (Gold, Silver and Bronze) will be awarded in each of the 4 categories. The following businesses are to be commended for their success and consider.
Emerging Business (In operation less than 5 years:
Botanic (Opelika)
Broadway Spinal Care (Sylacauga)
Busted Oak Bourbon Society (Albertville)
Casey Parsons Team - Guild Mortgage (Leeds)
Grit + Grind Coffee (Opp)
Legacy Seafood (Millbrook)
Monita's Bakery (Gardendale)
Much. A. Brew. About. Something (Clanton)
Oaks on Park (Dothan)
Poppin' Sisters Popcorn & Treats (Tuscaloosa)
Prattville Axe (Prattville)
West Walnut Cookie Company (Troy)
1-10 Employees
Alabama Goods (Homewood)
Alabaster Coffee Co. (Scottsboro)
Allstate Coley Agency (Tuscaloosa)
Cusimano, Roberts, Mills & Knowlton (Gadsden)
Engineered Systems, Inc. (Dothan)
Gordo's Way (Albertville)
Kopri Promotions (Hoover)
LPL Financial (Decatur)
Maymay Made It (Clanton)
Millenial Bank (Leeds)
PestPro Services (Millbrook)
Pinhoti Outdoor Center (Sylacauga)
Realty Connection (Prattville)
The Heritage House (Opelika)
The UPS Store (Gardendale)
11-50 Employees
Lawrence Paint and Hardware/Moseley Industrial Supply Company (Troy)
Arrow Pest Control (Prattville)
Back Forty Beer Company (Gadsden)
Brindley's Family Pharmacy (Albertville)
Captain D's (Scottsboro)
Chilton Contractors, Inc. (Clanton)
Coastal Human Resource Group, Inc. (Mobile)
Harvey's on Noble (Sylacauga)
Ingram's Farmers Market (Millbrook)
Morell Engineering, Inc. (Athens)
The Builders Group (Tuscaloosa)
Waxing the City (Dothan)
51-100 Employees
Bonnie Plant Corporate Headquarters (Opelika)
Central Alabama Electric Cooperative (Millbrook)
Coosa Pines Federal Credit Union (Sylacauga)
Howard Bentley Buick GMC (Albertville)
Montgomery Marriott Prattville Hotel and Conference Center at Capitol Hill (Prattville)
The Alamite (Tuscaloosa)
Wiregrass Electric Cooperative (Hartford)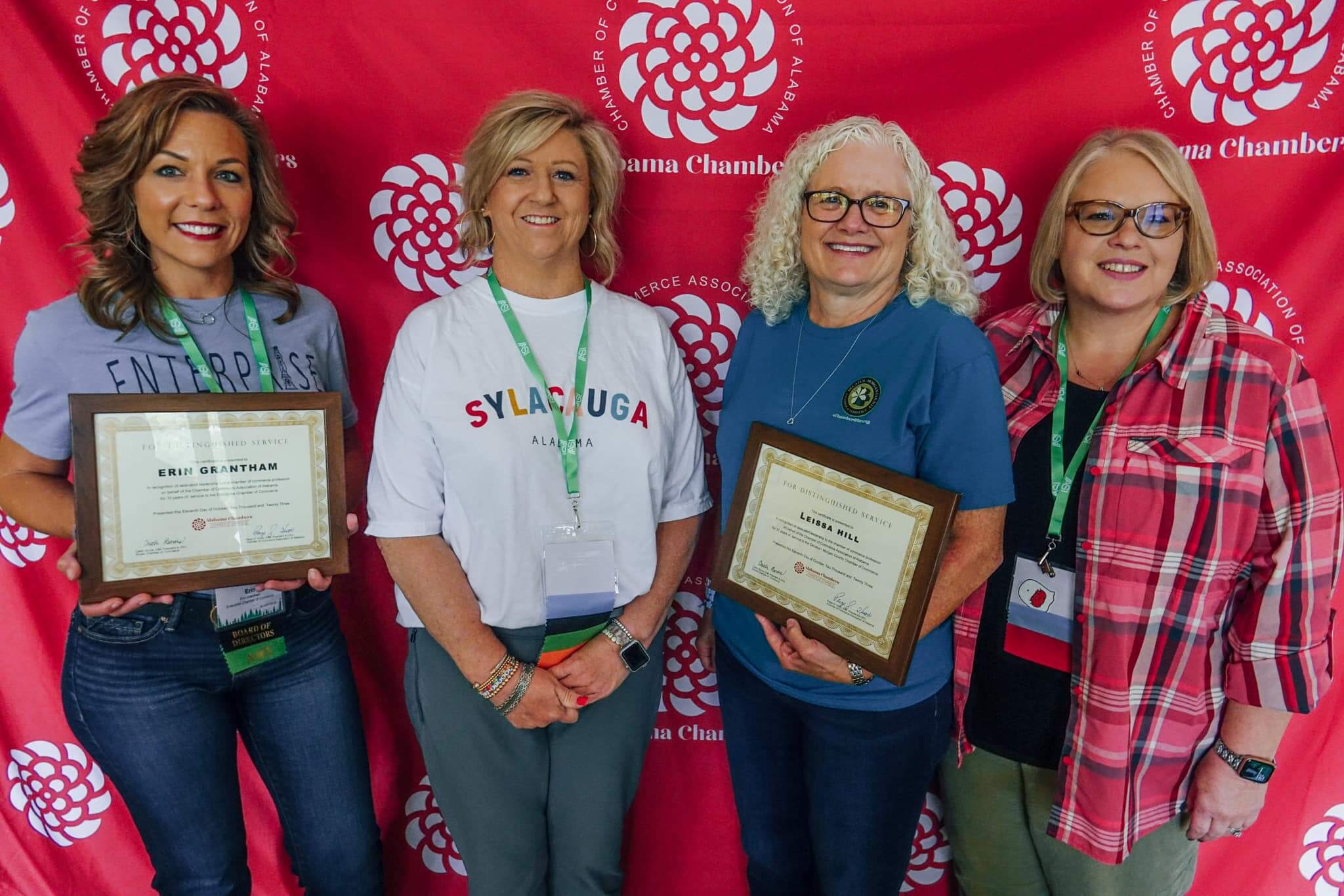 Thank you to all our sponsors, speakers, and members that attended Camp PDC.
November 14 10:00am Talk About It Tuesday Via Zoom
November 16 9:00am Alabama Talent Triad Webinar - Link to Register
November 29 7:00pm BCA/Alabama Chambers Annual Meeting & Small Business Awards
December 14 10:00am Business Briefings and Regional Membership Meeting sponsored by Alabama Power at the Mobile Chamber